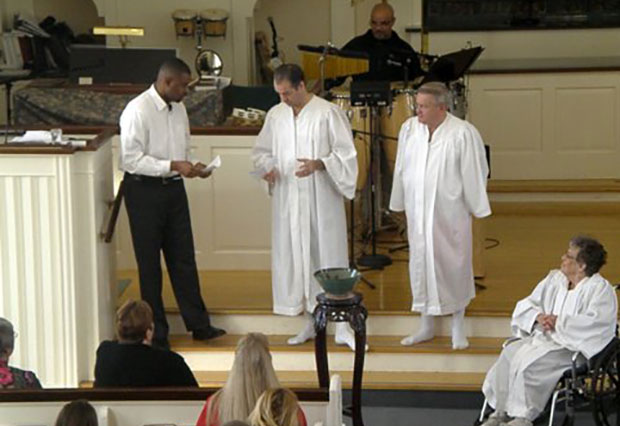 Here at Memorial Baptist Church we believe that Christian baptism is, according to the Bible, an outward testimony of what has occurred inwardly in a believer's life. It is an act of obedience symbolizing the believer's faith in a crucified, buried, and risen Savior, the believer's death to sin, the burial of the old life, and the resurrection to walk in newness of life in Christ Jesus. For example, in Christian baptism, the action of being immersed in the water symbolizes dying and being buried with Christ. The action of coming out of the water pictures Christ's resurrection (Romans 6:3-4).
We are delighted that you have taken an interest in the Believer's Baptism Program here at MBC. Therefore, due to the religious significance of this occasion, we have developed guidelines to assist you in creating an atmosphere that reflects your wishes and also glorifies God. Please contact the Church for more information.
Memorial Baptist Church
340 Central Avenue
Seekonk, M.A. 02771
Tel. (508) 761-5142
Fax. (508) 761-3543
Email: SeekonkMBC@verizon.net
The Church Office is open Monday through Thursday (between 9:00 AM–1:00 PM).